Cherry Kola is a hybrid strain that is indica-dominant. It took root in Sonoma County, California, and has an average THC content of 22 percent. The strain creates uplifting cerebral euphoria and profound relaxation. Cherry Kola may be the right strain for you if you're searching for a wonderful night time cannabis variety. It's an indica type that has been developed in Sonoma County, California, over the last five years. Try Rough Rider Indica to make your day better.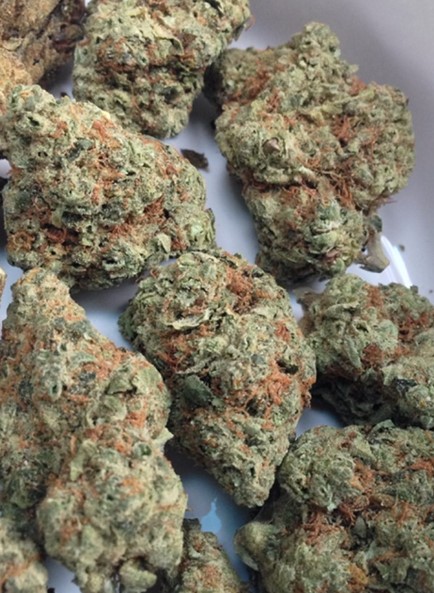 Cherry Kola has been difficult to come by since 2016, when it hadn't traveled far outside of California. Cherry Kola was tested in several categories at the 2014 High Times Cannabis Cup in Sonoma County and received rave reviews.Since then, Cherry Kola has exploded, taking home five trophies in a variety of competitions all over the world. It's quickly becoming a favorite among Sonoma County residents, who may now brag about something other than wine.
Cherry Kola is a cannabis strain that is described as being somewhat drier than usual. The pleasant cherry flavor, on the other hand, is what many people point to as Cherry Kola's most distinct characteristic. This plant produces soothing clouds of smoke that fill the room for a long period after smoking because it includes similar fruity aromas.
Continue reading our full Cherry Kola review to learn more about this popular strain.
What Is Cherry Kola Strain?
The Cherry Kola strain is an indica-dominant hybrid with a 70/30 ratio of indica to sativa. It's a one-of-a-kind strain with a touching backstory. In this instance, the tale begins not with lineage but rather individuals in Sonoma County and a non-profit organization created to assist patients.
The goal of being a member of the Sonoma County Collective is to obtain low-cost medicine. It's possible to make costs more reasonable by buying from the membership. Furthermore, there is a patient-to-patient delivery service in place that is both quick and inconspicuous.
The members own and operate the organization, and since its inception, numerous cannabis strains have been developed – one of them being Cherry Kola.
Cherry Kola is a mix of two Afghani strains. One comes from the Takhar Province and the other from Kandahar Province. Both are purebred landrace strains with excellent characteristics and features. Because to its cherry-like fragrance, it has been given its name.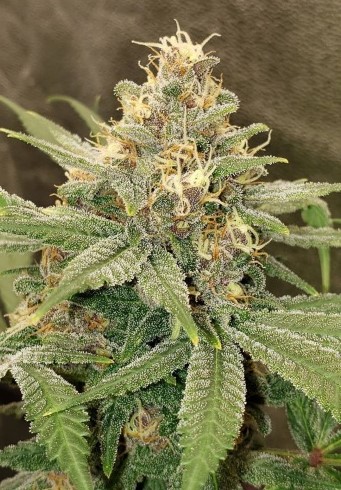 With an average THC concentration of 22% and a high presence of cannabinoids, this strain is ideal for more experienced smokers searching for something unusual. It's a strong strain that induces a euphoric feeling that isn't just uplifting but also very soothing. Users generally experience an overwhelming sense of joy when using it.
Cherry Kola produces an intense, body-centered high that is said to be extremely relaxing and euphoric. All of your pent-up tension will be relieved after just a few drags, and you'll feel yourself sinking deeper into your chair. This feeling lasts for hours, with tons of tingles and pleasure. The cloudiness of the high lingers for a long time and simply fades when you're ready to go asleep.
Aroma
The scent of Cherry Kola is described as raspberry framboise and honeydew, with a touch of freshly cut grass. The room it sits in tends to be perfumed with esters of lemon rind and crushed pine needles. Furthermore, the odor and taste are deep linked with a sweet cherry aroma and a palate loaded with spices and syrupy deliciousness
Flavor
The first drag of Cherry Kola delivers a burst of lemon verbena and cherry notes. On the exhale, you can anticipate a smooth texture with touches of raspberry tea, sarsaparilla, and kola nut. The potent flavors leave your tongue with a delightful finish of lavender and freshly sliced lemons.
Appearance
The most notable feature of the plant is its dense buds and blossoms, which are light green in color with orange hairs and patches of purple hues, complemented by a sheet of crystal white, resinous trichomes.
Cherry Kola Strain Grow Info
For the moment, the Sonoma County Collective appears to be banning Cherry Kola seeds from being sold to the public.
However, because it is an indica strain, it is thought to do well in both indoor and outdoor settings. Indica strains tend to flower in seven to nine weeks, so Cherry Kola is likely the same. During harvesting, each square meter will yield ten to twelve ounces of buds.
Although there isn't much information available, it is said that the finest blooming time of this species is between September and October when grown outside. Each plant is also expected to produce at least 12 ounces of bud or more.
THC and CBD Content Test
The average THC level of Cherry Kola is about 20%. However, this varies significantly. THC levels have been found to be as low as 16% and as high as 25% in different tests.
The intense body buzz that Cherry Kola gives is most likely due to the THC concentration being above average. Because Cherry Kola contains a high amount of THC, those who are not used to THC-heavy strains or have a low THC tolerance may be overwhelmed by its impact.
Cherry Kola's CBD content is comparable to that of other highly bred indicas in the United States. There isn't a strain with more than 1% CBD in this batch.
It was originally bred in a way that included higher proportions of CBD, but it was all lost to make more room for THC in the final bud. Despite the fact that Cherry Kola doesn't have a lot of CBD, it still has several medicinal advantages.
Medical Benefits of Cherry Kola Strain
Cherry Kola is thought to have a wide range of medical applications. It's used as a relaxant at the end of a long day recreationally. However, it might also benefit those who are going through tough periods.
Because it has a euphoric high, it serves as a powerful stress-reliever. It also causes happiness, which is why it might assist individuals suffering from depression in focusing on the good aspects of life.
Cherry Kola can help with pain as well. Life may be much more difficult than it has to be for people who suffer from chronic illnesses or other severe problems. But this strain can relieve these aches and pains while also providing welcome comfort. The pain-relieving properties of this stuff are fantastic for muscular spasms, migraines, nausea, muscle tension, and cramps.
This is a very sedative strain, which means it may be used to alleviate sleeplessness, bipolar disorder, and minor instances of PTSD.
Many users of Cherry Kola are also likely to feel hungry. Unless you smoke excessively, you shouldn't have any difficulties rising and grabbing something to eat if you don't smoke. As a result, Cherry Kola may be beneficial for individuals who need to stimulate their appetite.
Possible Side Effects of Cherry Kola Strain
There are several possible negative effects associated with cannabis use, despite the fact that many strains provide remarkable medical benefits as well as a pleasant recreational high.
The list of adverse effects is long. The most common are red eyes, a dry throat, and dehydration. These and other unfavorable effects can be more severe depending on the type of strain.
The quantity of marijuana smoked has a major impact. Additionally, individual physiology and conditioning have an impact. Still, some strains produce more negative effects than others.
Final Thoughts
Cherry Kola isn't widely distributed across the country, so if you're in the region, grab some and try it. It's a nocturnal bubbly type with an excellent chance of putting you in great spirits.
Cherry Kola may help you sleep better, feel less anxious, or get rid of chronic discomfort. It makes you happier, relieves tension and depression, and causes you to laugh. Cherry Kola is fast becoming a popular choice among people all around the country.